Visit Our Shelbyville Location
Welcome to our Shelbyville Office!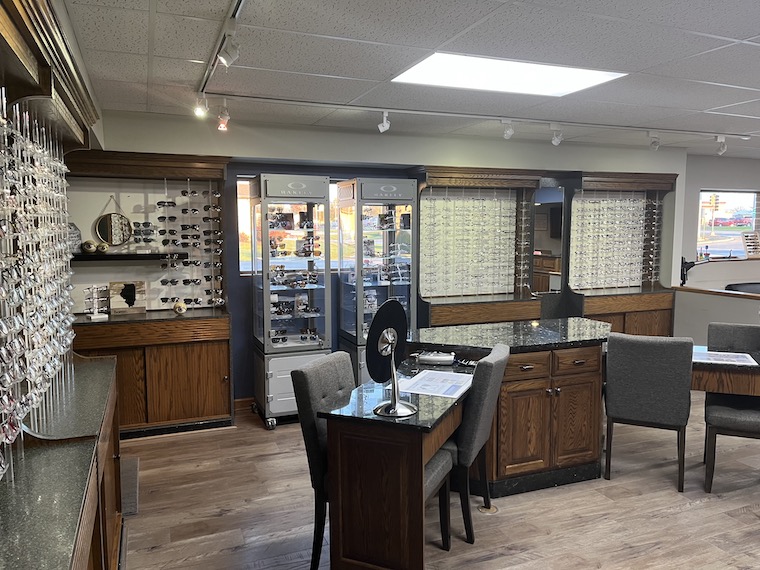 Bradley Grant, O.D.

Dr. Grant is a native of Southern Illinois and was born in Mount Carmel, IL. Dr. Grant founded Mid-State Eye in 2016 with the first office in Shelbyville, IL.

For his undergraduate studies, Dr. Grant attended Illinois Wesleyan University in Bloomington, IL, where he received his Bachelor of Arts degree in psychology in 2003. After graduation, Dr. Grant and his wife (Shaylon), moved to Memphis, TN, to attend Southern College of Optometry. While attending SCO, Dr. Grant received numerous awards and recognition for academic and clinical achievement. He also served as president for both the Sports Vision Society and Beta Sigma Kappa honor society. He graduated with magna cum laude honors from Southern College of Optometry in 2007.

Professionally, Dr. Grant is driven by an entrepreneurial spirit and a dedication to providing the highest quality eye care possible. He operated an optometric private practice in Franklin, TN, for six years, and since returning to his home state of Illinois in 2013, Dr. Grant has been a member of the clinical staff at Gailey Eye Clinic in Decatur, IL. Additionally, Dr. Grant is active in the Illinois Optometric Association and American Optometric Association.

Personally, Dr. Grant has been married to his wife, Shaylon, since 2003, and they have three children, Gatsby, Iggy, and Benson. Outside of the office, you will find him involved in some sort of family activity. He is active in sporting activities, coaching both basketball and the infamous "Pink Eyes" softball team.

In the summer of 2016, Dr. Grant founded Mid-State Eye on the principle that the best service in the eye care business, or any business for that matter, cannot be provided without kindness and compassion for everyone who walks through the door.

Dr. Grant wants to personally thank you for taking the time to view our website and consider our practice. We invite you to read our mission statement below and to come by our family-owned and -operated practice to experience a new level of excellence in service and compassion for your eyes.

Paige Reese, O.D.

Dr. Reese, formerly known as Dr. Biehler, was born and raised in Shelbyville, IL. She is excited to return to her hometown to provide quality eye care for the community that has given so much to her.

Dr. Reese completed her bachelor's degree in Biological Sciences at Eastern Illinois University. While in Charleston, she also competed on the EIU track and field and cross country teams. She then moved to St. Louis, MO to attend the University of Missouri St. Louis College of Optometry. Dr. Reese graduated in 2017 and received the Excellence in Binocular Vision and Vision Therapy Award.

After graduation, Dr. Reese moved to Nashville, TN and began practicing at a multi doctor practice. She prides herself on providing excellent eye care to patients of all ages. Dr. Reese married her husband Jacob in 2017. They are both enthusiasts for all areas of health and in their spare time they enjoy working out, swimming, biking, and running. They also enjoy trying new recipes and entertaining family and friends.